Hello, 你好, 안녕하세요!~ ≥^.^≤
 Online User(s)
churp churp advertisements:
Do help me click just only
ONCE
will do if you interested in any ads, no harm no virus! Just an advertorial. Thanks for those who've help, much appreciated for your kindness! ♥ (●*∩_∩*●)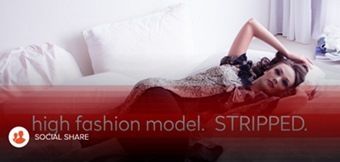 #Chezvousbeautyisreal campaign is a bold attempt to liberate women from unrealistic beauty standards. In a witty and unapologetic fashion, Chez vous has created a series of photos using an A-list mode
Buying and Selling has never been easier! Sell your pre-loved items and declutter your life...while earning moolah doing so!
After the whole experience with opportunities to highlight the contestants's skills and potential of being a good online personality, who is the biggest winner at #CNOS4?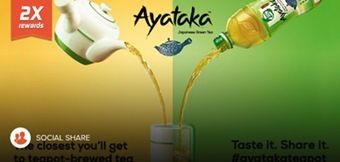 We're giving you a chance to win a trip to Japan with Ayataka! Show us how you best enjoy the authentic taste of Ayataka, the ready-to-drink Japanese green tea that tastes closest to teapot-brewed tea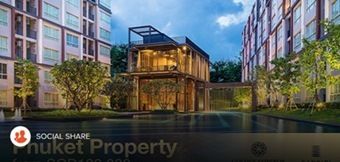 Phuket is known for its sandy beaches and vibrant nightlife, however the popular destination also carries great investment value. Join us in finding out more about investing in this paradise.
The MINI Limited Edition celebrates our cherished values in a multi-beverage system that is playful, innovative, unconventional and surprising!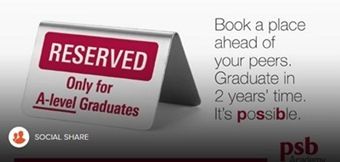 Worried about where to go after A levels? Together with University of Wollongong, PSB is offering all A-level graduates a place in prestigious bachelor of commerce programmes.
nuffnang ads:
instagram:
Follow @xiaoying_kpop
twitter:
tagboard:
Ask.fm:
visitors:

recent update:
♥Budget Fashion - Clothes Shopping! :DDD
written on Thursday, April 23, 2015 @ 12:30 PM ∞
♥Korean Fashion Style - Simple Triangle, Star and Heart Ear Cuffs
written on Saturday, April 18, 2015 @ 5:30 PM ∞
♥SpeXial 2015 Chinese Magazines Covers! O_O
written on Sunday, April 12, 2015 @ 4:00 PM ∞
♥IWALKER Cover Exclusive Previews! April - May IWALKER Cover People - 文雨非X晨翔
written on Thursday, March 26, 2015 @ 11:16 AM ∞
♥Happy Birthday, SpeXial Wayne!~ 生日快乐, 偉晉!~ :)
written on Monday, March 23, 2015 @ 9:57 PM ∞
♥《終極一班4》 (KO ONE Re-Task)
written on Sunday, March 22, 2015 @ 11:00 PM ∞
♥SpeXial 2015 EP + DVD 《Love Killah》 Repackage Mini Album will release on 24 March! ^^
written on Friday, March 20, 2015 @ 1:08 PM ∞
♥Happy Birthday, Infinite L !~ 생일 축하합니다, 엘!~ ^^
written on Friday, March 13, 2015 @ 8:00 AM ∞
♥28.02.2015 - Pets 曾沛慈 @ 缤纷万千在昇菘 《不過失去了一點點》
written on Tuesday, March 3, 2015 @ 2:30 PM ∞
♥27.02.2015 - 《我是曾沛慈 I'm Pets》签唱会 Autograph Session @ Bugis Junction
written on Sunday, March 1, 2015 @ 12:30 PM ∞
♥Budget Fashion - Clothes Shopping! :DDD
Written on Thursday, April 23, 2015 @ 12:30 PM ∞
♥Korean Fashion Style - Simple Triangle, Star and Heart Ear Cuffs
Written on Saturday, April 18, 2015 @ 5:30 PM ∞
♥SpeXial 2015 Chinese Magazines Covers! O_O
Written on Sunday, April 12, 2015 @ 4:00 PM ∞
♥IWALKER Cover Exclusive Previews! April - May IWALKER Cover People - 文雨非X晨翔
Written on Thursday, March 26, 2015 @ 11:16 AM ∞
♥Happy Birthday, SpeXial Wayne!~ 生日快乐, 偉晉!~ :)
Written on Monday, March 23, 2015 @ 9:57 PM ∞
♥《終極一班4》 (KO ONE Re-Task)
Written on Sunday, March 22, 2015 @ 11:00 PM ∞
♥SpeXial 2015 EP + DVD 《Love Killah》 Repackage Mini Album will release on 24 March! ^^
Written on Friday, March 20, 2015 @ 1:08 PM ∞
♥Happy Birthday, Infinite L !~ 생일 축하합니다, 엘!~ ^^
Written on Friday, March 13, 2015 @ 8:00 AM ∞
♥28.02.2015 - Pets 曾沛慈 @ 缤纷万千在昇菘 《不過失去了一點點》
Written on Tuesday, March 3, 2015 @ 2:30 PM ∞
♥27.02.2015 - 《我是曾沛慈 I'm Pets》签唱会 Autograph Session @ Bugis Junction
Written on Sunday, March 1, 2015 @ 12:30 PM ∞
about me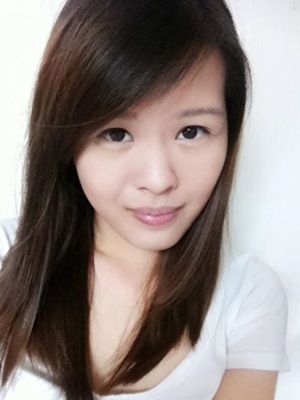 Name: Lai Ying Ying (赖莹莹)
Nickname: XiaoYing
Date of Birth: 26/02/1993
Age: 22
Gender: Female ♀
Horoscope: Pisces ♓
Hobby: Surfing Internet, Listening To Music, Watching Dramas
Favourite Country: Korea, Taiwan
Favourite Color: Rainbow and Black









dramas


Currently Watching: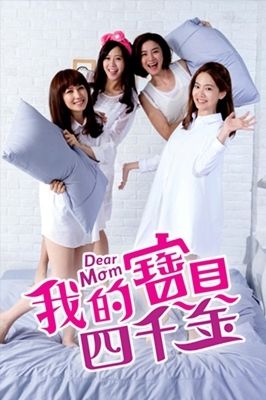 我的寶貝四千金 (Dear Mom)




런닝맨 (Running Man)


memories
"memories are what warm you up from the inside.
but they're also what tear you apart."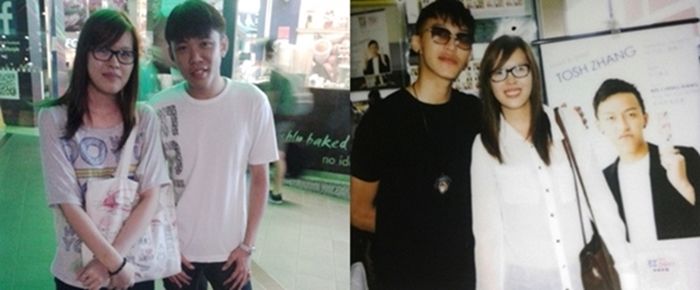 ♥09/03/08 - 公主小妹签名会 (BISHAN JUNCTION 8)
♥16/11/08 - 想入飞飞签票会 (IMM)
♥17/11/08 - 想入飞飞私人派对
♥17/12/08 - 接机 (飞轮海)
♥18/12/08 - 飞轮海 (CONRAD HOTEL)
♥19/12/08 - 想入飞飞演唱会 (SG)
♥20/02/09 - 爱就宅一起签名面会 (CAUSEWAY POINT)
♥29/03/09 - 越来越爱飞轮海签唱会 (IMM)
♥29/03/09 - 越来越爱飞轮海庆功见面会
♥30/03/09 - 飞轮海 校园SUPERSTAR LIVE (MEDIACORP)
♥18/06/09 - LEE MIN JUNG (ILUMA)
♥26/06/09 - 接机 (FT ISLAND)
♥24/10/09 - 接机 (LEE MIN HO)
♥10/12/09 - 接机 (FT ISLAND & T-MAX)
♥11/12/09 - FT ISLAND (KOREAN PLAZA)
♥11/12/09 - FT ISLAND (MANDARIN MARINA HOTEL)
♥11/12/09 - SUNDOWN CONCERT (REHEARSAL)
♥12/12/09 - SUNDOWN CONCERT
♥29/01/10 - FTI FAN SIGN (IMM)
♥23/04/10 - JKS FAN SIGN (IMM)
♥11/07/10 - 2AM 昇菘 LIVE (MEDIACORP)
♥29/09/10 - G.NA FAN SIGN (BUGIS)
♥23/10/10 - KPOP NIGHT CONCERT 2010 (SG)
♥03/04/11 - LOLLIPOP F Impresario 2011 (NTU)
♥11/09/11 - 吴尊浪漫相约对望会 (BUGIS)
♥13/07/12 - XANDER FAN SIGN (IMM)
♥14/07/12 - XANDER 昇菘 LIVE (MEDIACORP)
♥15/10/12 - LEE HYUN WOO Meet & Greet (SUNTEC CITY MALL)
♥26/01/13 - 炎亚纶 AARON YAN 昇菘 LIVE (MEDIACORP)
♥27/01/13 - 炎亚纶 AARON YAN [纪念日 The Moment] 签唱会 (PLAZA SINGAPURA)
♥23/02/13 - KIM JONG KOOK 昇菘 LIVE (MEDIACORP)
♥01/04/13 - Spotted WEI LIANG (Lobang) [Ah Boys To Men]
♥25/05/13 - ABTM 2 FlashPay Cards and Meet The Casts (JURONG POINT)
♥15/06/13 - Meet & Greet - TOSH & Emcee: WEI LIANG (BEE CHENG HIANG AMK)
♥29/06/13 - TOSH & WEI LIANG (SDC YOUTHphoria 2013)
♥20/07/13 - HAHA AND SKULL 昇菘 LIVE (MEDIACORP)
♥15/08/13 - 接机 (LEE KWANG SOO)
♥17/08/13 - LEE KWANG SOO FAN MEETING (RWS)
♥22/09/13 - Meet & Greet - TOSH & WEI LIANG (BURGER KING IMM)
♥04/10/13 - Meet & Greet - INFINITE (PARAGON)
♥05/10/13 - INFINITE ONE GREAT STEP 1ST WORLD TOUR CONCERT (SG)
♥30/11/13 - LC9 昇菘 LIVE (MEDIACORP)
♥16/05/14 - EMERGENCY COUPLE FAN MEET (KALLANG THEATRE)
♥07/06/14 - THE LION MEN 昇菘 LIVE (MEDIACORP)
♥08/11/14 - THE AARON TIME 炎亚纶 DRAMA & CUT 签唱会 (IMM)
♥29/11/14 - RUNNING MAN RACE START IN SINGAPORE SEASON 2 AUTOGRAPH SESSION (SUNTEC CITY)
♥27/02/15 - 《我是曾沛慈 I'M PETS》 签唱会 AUTOGRAPH SESSION (BUGIS JUNCTION)
♥28/02/15 - 曾沛慈 昇菘 LIVE (MEDIACORP)
my link


Links exchanged opened! Just tag me but link me first! =^.^=


Beatrice
BubzBeauty
Cheesie
Cheryl
Evonne
JiaQi
Juli
Naomi
Miyake
PeiShi
QiuQiu
Rachel
Sophie
Xavier
Xiaxue
Yina
Yutakis
Crystal Mei
Joreen
QiuMin
SC6
Wenyi
XiaoYing
XueE Unnie
Aaron
Aaron
Aishah
Amanda
Amiko
AnnTing
Anton
BayLouis
Benjamin
Bliss
Callista
Christine
Cindy
Elieen
Elieen
EunMi
Fatin
HuiHui
HuiMin
HuiShi
Irene
Izyan
Jacinta
JiaHao
JiaYi
Joan
KimLeong
LimWei
Lynn
Magdalene
MadamWong
MeiJiao
MeiHua
Melinda
NoNoxD
PeiNee
QiMei
QingPing
QinYi
QiuYing
Queenzy
Reon
Rosaline
Sam
Serene
Shandis
Sharon
SunHee
TingTing
TowPeng
Wafiah
WeiJun
WenXin
Xavier
XiMin
YanLin
YiLing
YiTing
YiQun
YongYun
YongZi
YouLiang
ZhuangShu
Aaron Yan
Adeline
Adeline
Amanda
Angela
Cassandra
Christella
Corina
ChuKun
Delphina
Estee
Evian
FeiYun
Felicia
Glynnis
Jelly
Jerlin
JiaJia
JieXin
Jestine
Jolene
LiLuan
LiYi
Mary
QiYee
Riley
Roleen
ShingYi
Stella
Stephanie
Teresa
YanLing
YanLan
YiLin
YingLing
YuQi
YuTing
YuanYing
Xiao
Yann
Abby
Ameline
Bao
Hui
Charmaine
Cheryl Mei
Christine
Cindy
Germaine
Genie
Jalessa
Janice
Jasmine
Jasmine
Jermaine Unnie
Jess
JiaQiu
LiHui
Lynn Mei
Melissa
Mint
Nisa
Pamela
QiQi
QiuQing
QWeekly
SmackKei
Shermaine
ShuHui
Vanessa
YiLan
YiLing
Zafirah
ZhiYing
ZiHui
Zoe
AllKpop
FenYingRecipe
GalleryAsianFanatics
IdolMerchandises
Loves-Shoppiing
Night-Tearx-Spree
ShopsWithLove
Super-Kpop
My Favourite Idols
Korean and Taiwanese Idols


SpeXial - 連晨翔 Simon/Hsiang ♥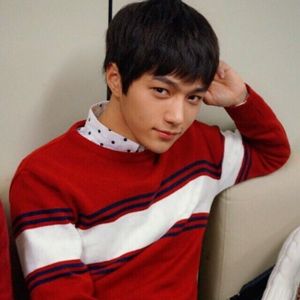 인피니트 Infinite - 엘 김명수 金明洙 L Kim Myung Soo ♥




飛輪海 Fahrenheit - 炎亞綸 Aaron Yan Ya Lun ♥




런닝맨 Running Man - 이광수 李光洙 Lee Kwang Soo ♥